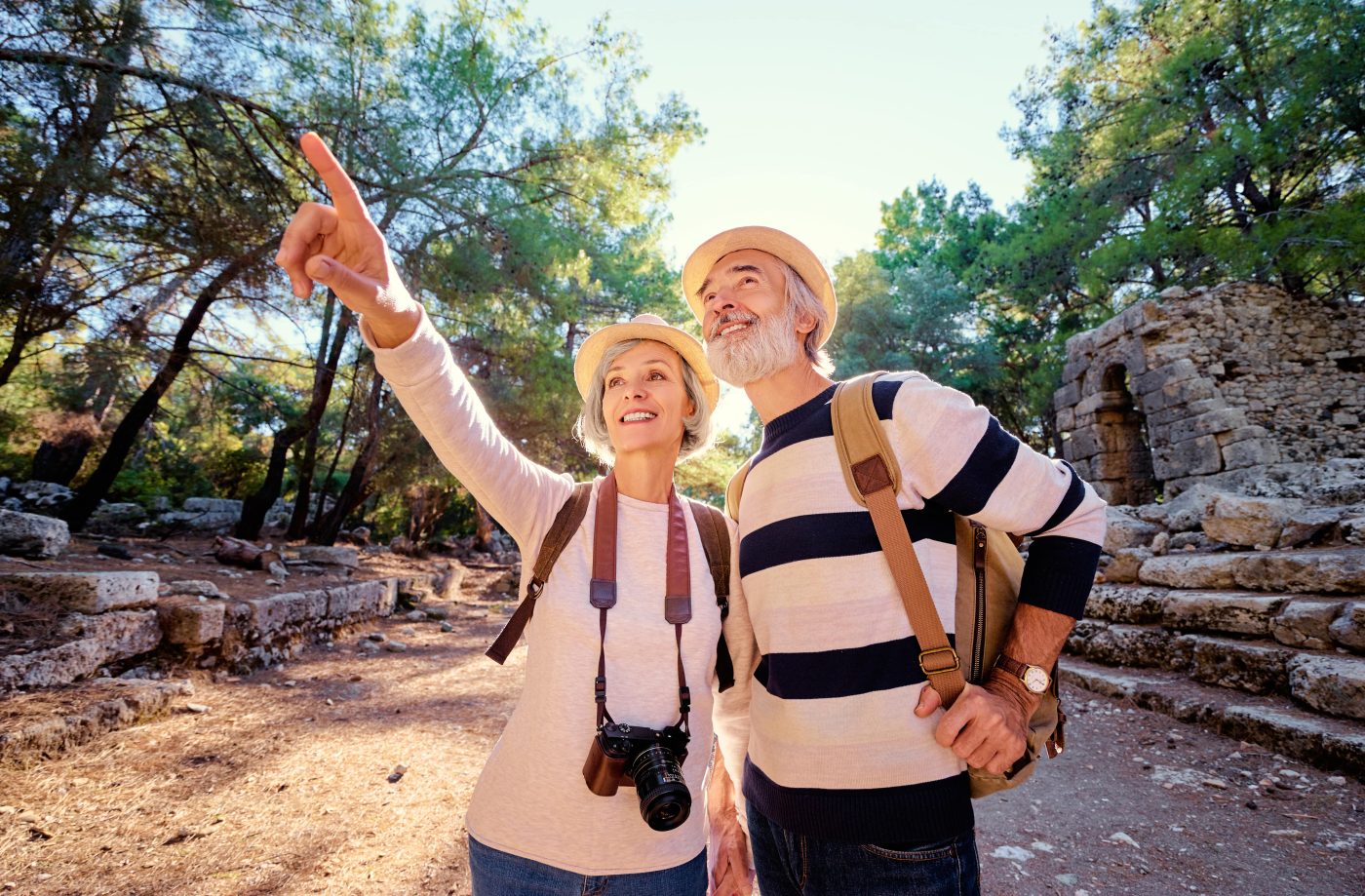 "Retirement is not the end of the road. It's the beginning of the open highway."
We don't like to look at retirement as the end of something at PAX Financial but rather as a new beginning. At PAX, we call it PIVOTING. Rather than simply retire, we want you to PIVOT into a new and exciting chapter of your life.
Our PIVOT Retirement Planning™ system helps our clients do more than plan for retirement. We seek to help our clients prepare for retirement in all ways, including financially, emotionally, and physically. We want our client's retirements to be the best part of their life yet and something to look forward to. 
Retirement can be daunting, especially with no purpose or plan. Add in your spouse and children, and the process only becomes more daunting. But while there are so many things to consider, we here at PAX have immense experience developing our PIVOT system to ensure that our clients are ready for anything and have a staunch plan in place for other areas of their life besides their finances. 
We have helped hundreds of clients successfully use our PIVOT method to great effect and transition smoothly to the next chapter of their life. 
Importance of developing a plan

Discuss the "pivot" concept 

Importance of keeping it updated as life events occur and/or economy shifts 

Comfort in knowing your finances are in order

Less stress during the transition from work to retirement

More confidence

Better relationships, since you're prepared for the change

A clear sense of what you'd like to accomplish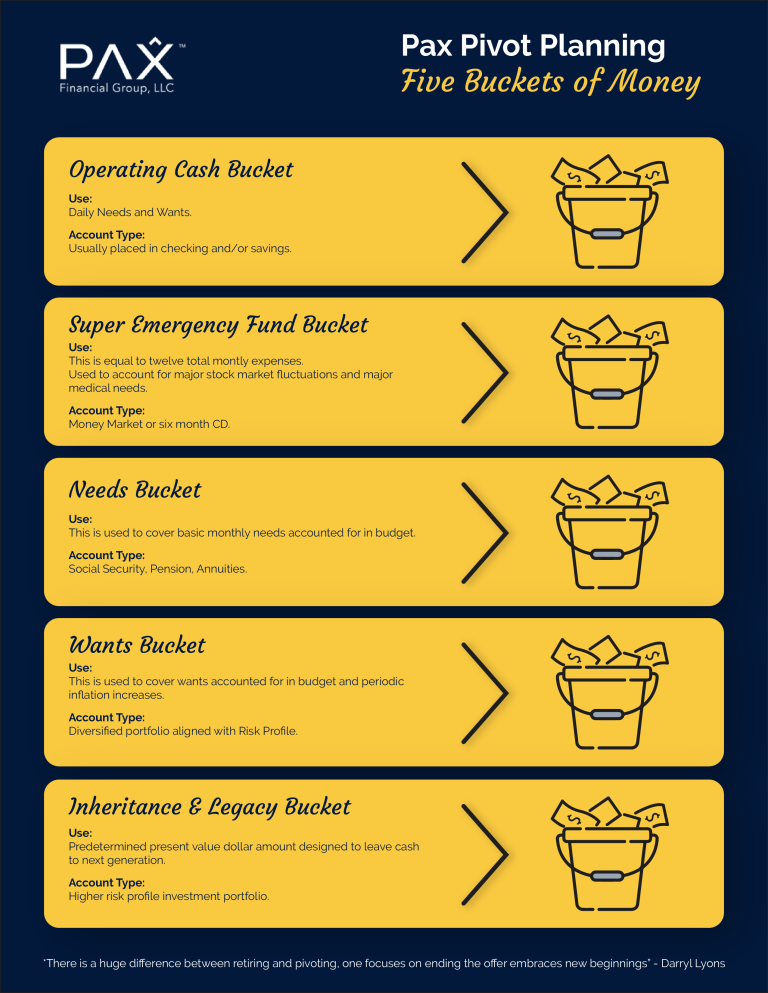 How We Construct
Your Plan
To construct any good financial plan, there are bound to be plenty of questions. All of the professionals at PAX make sure to be as transparent and thorough as possible in answering whatever questions you have to ensure that your plan meets all of your needs and is structured as efficiently as possible to meet all of your financial goals. We always make sure to answer the following:
How much investment risk are you willing to take?

When can you retire?

What impact would delaying or accelerating retirement have on your lifestyle?

Am I likely to outlive my money?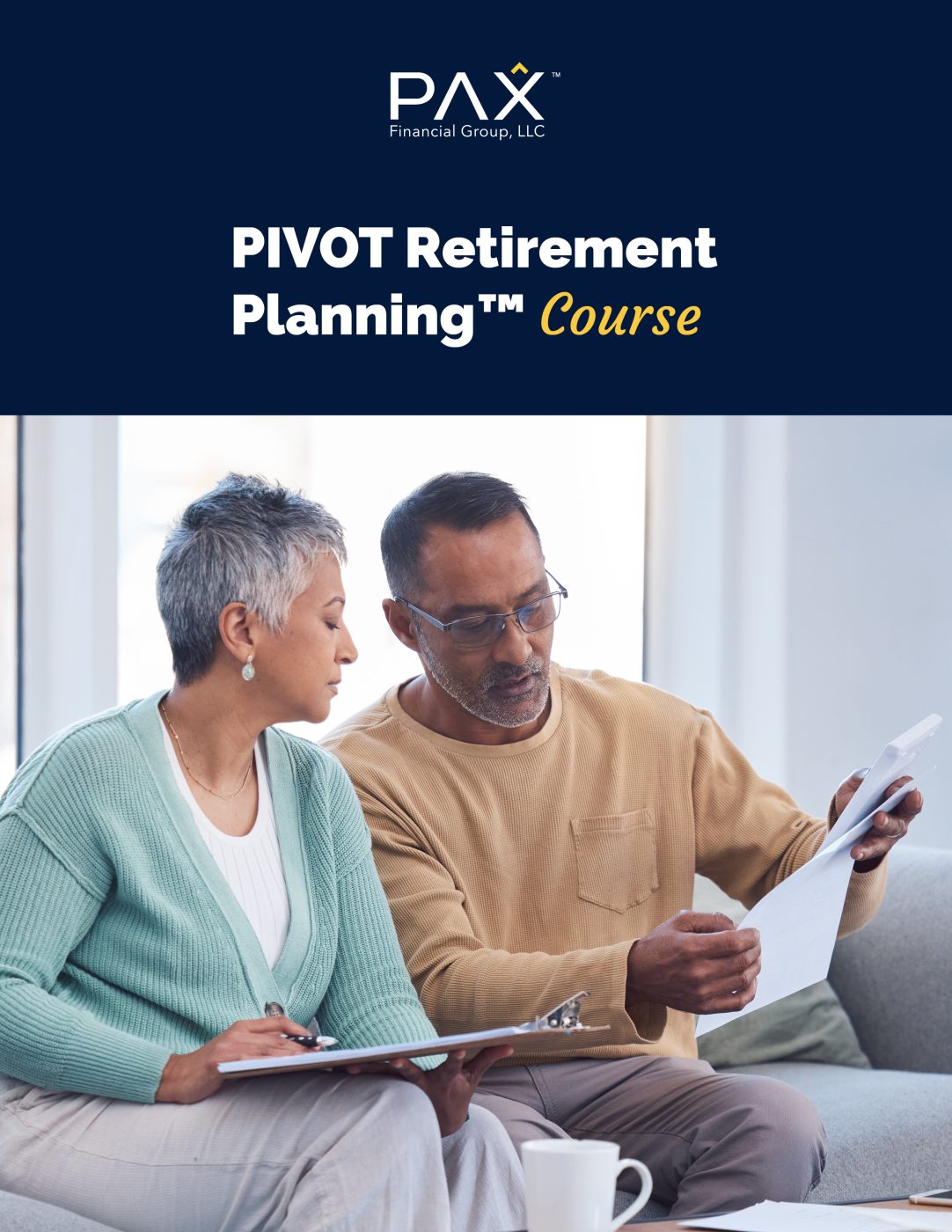 THERE IS A DIFFERENCE BETWEEN RETIRING AND PIVOTING:
THIS COURSE CAN HELP YOU PIVOT INTO YOUR NEXT CHAPTER OF LIFE WITH PURPOSE!